17 Sep

Australian Marine Debris Initiative Beach Clean Up

On Saturday 13th October 2018, Wedge Island Protection Association and Community will participate in the Australian Marine Debris Initiative, in support of Tangaroa Blue.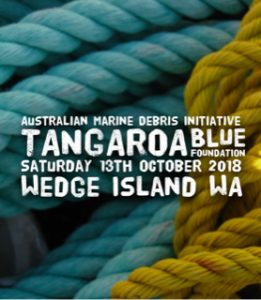 At Wedge Island we are calling for volunteers to take part.
Walk or drive along the coast and help to collect any rubbish that is fouling our beautiful stretch of coast.
This clean up is focused on reducing the amount of debris that enters our ocean, to tackle a growing problem being experienced everywhere!
Formerly named the WA Beach Clean-Up Event, the new name reflects the important role of data collection in the clean-up process.
The clean-up data you collect will help Tangaroa Blue Foundation track litter to its source and prevent it from entering the waste stream and harming our environment and marine life.
All materials, volunteer insurance and logistical support will be provided, all we need is lots of energy and many hands to help remove marine debris from the coast.
Other things you might want to bring:
• Protective Foot Wear / Gloves
• Drinking Water
• Hat & Sunscreen
• Great Attitude 😃
Muster Point – Wedge Island Ice Shed – 9am sharp!
*All volunteers will need to fill out registration forms prior to the clean up, these will be available on the day.
Click here to register your interest.